Currently open
Currently closed
Monday - Friday:
12:00-22:00

Saturday - Sunday:
18:00-22:00

What do we offer?
Kooth is a free, safe and anonymous online mental health and wellbeing website that offers confidential support to children and young people aged 11-25 in Camden.
There are a range of features to support young people including: an online interactive magazine, discussion boards, self-help tools, and wellbeing activities.
Kooth is commissioned by the NHS, staffed by fully trained and qualified counsellors.
The Kooth team are available to chat 7 days a week, 365 days of the year. Our friendly online team is available to chat during the following times: From 12 noon until 10pm weekdays. From 6pm until 10pm weekends. 
 
Useful links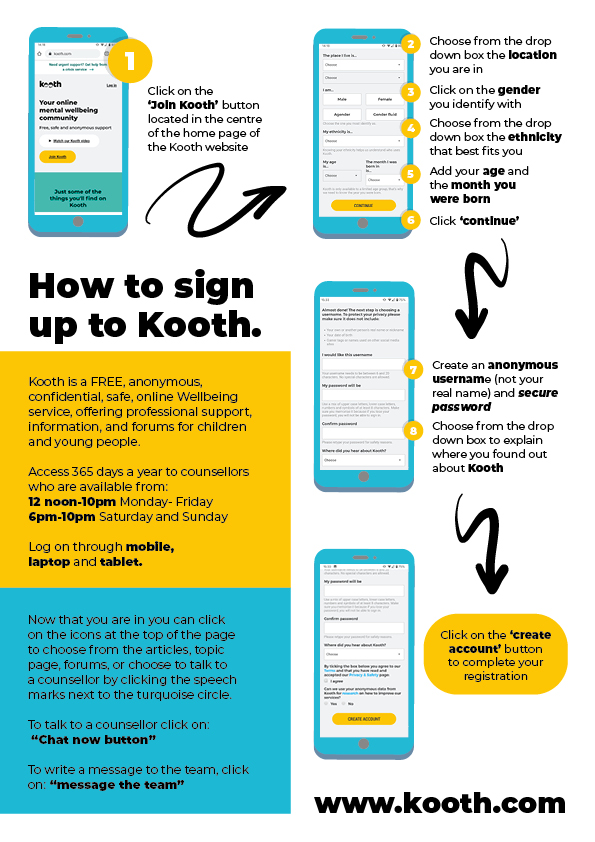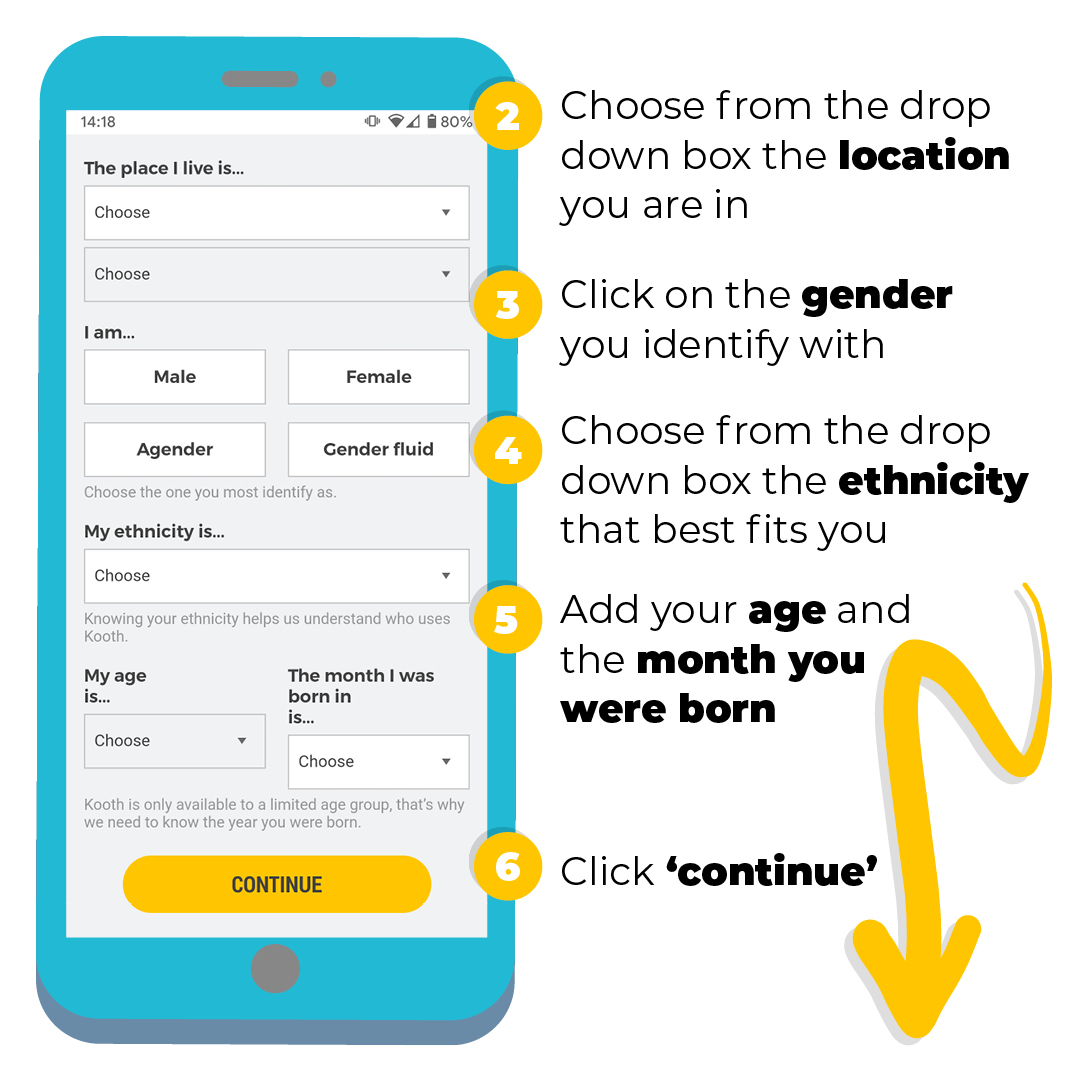 What is the referral process for this service?
Kooth has no referrals, thresholds or waiting lists. The users can access this service anonymously by signing onto the Kooth.com site. Kooth provides unique out of office hours' provision and is open 7 days per week, 365 days a year from noon until 10pm weekdays and from 6pm until 10pm on Saturday and Sundays. They provide added value with moderated, scheduled forums and self-help articles (many written by service users) to provide peer led and self-help support.